I am
40%
Holy cow... was that a Hawkeye/Mulcahy episode or was it?
But let's start at the beginning...
Mulcahy/Radar cuteness. XD He is blessing Edna, a pregnant cow going into labour back at Radar's home.
Then he punched that guy who punched him first. What an ass... I mean, sure. Maybe it wasn't the right thing to do. But when Mulcahy goes and wants to look after that guy and even Hawkeye stops to make jokes about it...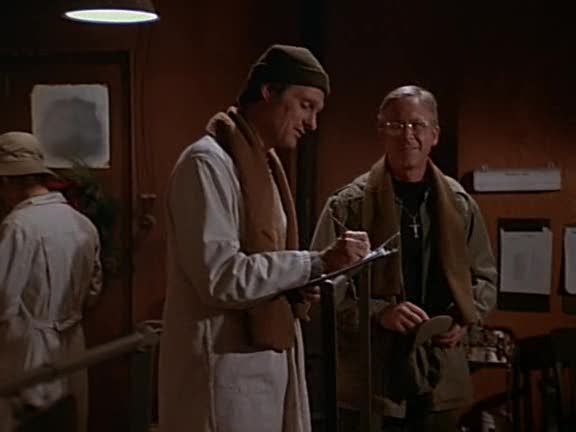 GAH! That idiot! Poor Mulcahy was torturing himself enough already. He didn't want to do it, it just happened. I mean, what do you expect happens after you punch someone? Priest or not, it's always likely that they hit you back.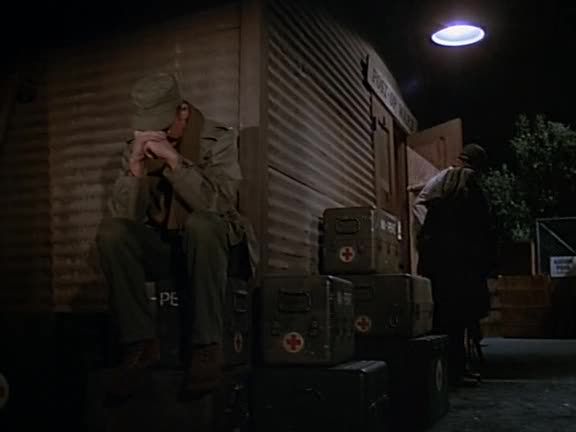 OMG! He's crying. T____T HE IS CRYING, YOU ASS!
You made Mulcahy cry. Are you happy now?
But don't worry, Hawkeye comes to the spiritual rescue of our dear priest.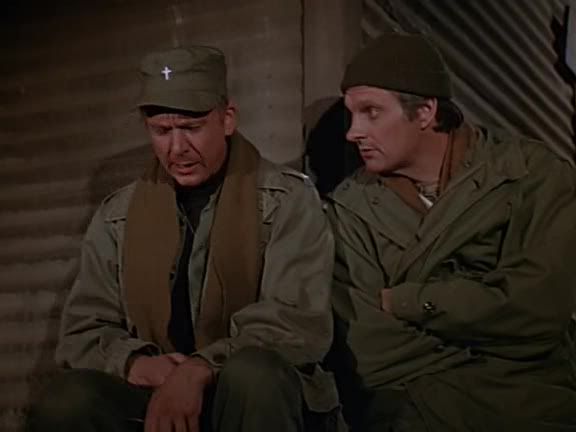 Hawkeye: "Don't worry, love. He is just the average idiot. Don't let him get you down. Look, his leg is getting better every day - and who cares about a jaw attached to the dumbest skull I've ever seen? Want me to kiss it better? I mean, your ego, not his jaw..."
Okay... not original dialogue but it's nice, don't you think so?
(omg, he's crying...)
Mulcahy: "
My place later?
Hold me, please?"
Ahem... sadly not. He said something about sobbing himself to sleep. (omgomgomgomgomg, sobbing!)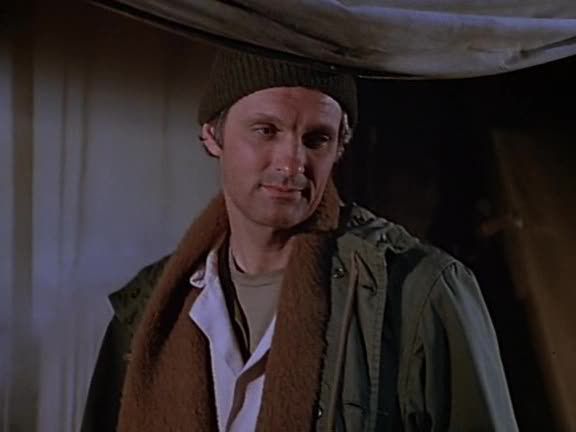 Hawkeye is heartbroken. Really and utterly heartbroken. (And Mulcahy still crying...)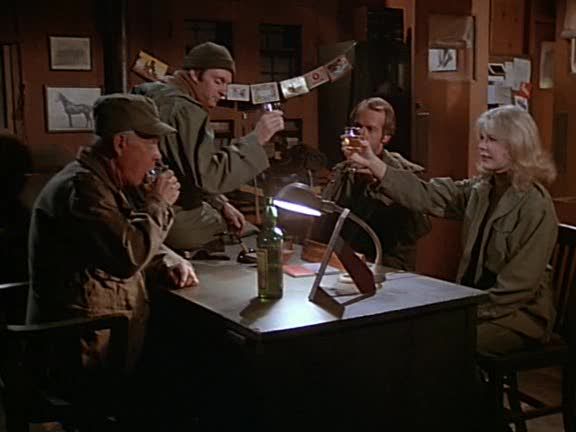 Everyone (except Potter - at first) is depressed.
BJ because of... right, Erin.
Margaret because of... right, Donald.
Hawkeye because of... and here I thought you would have caught my drift. His poor Francis of course who is still crying... (T___T)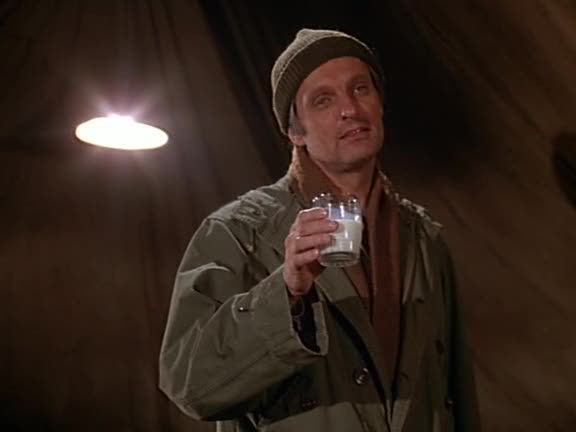 A toast to our beloved Priest. Awwwwwwwww...
And when that isn't love in his face I don't know what it is...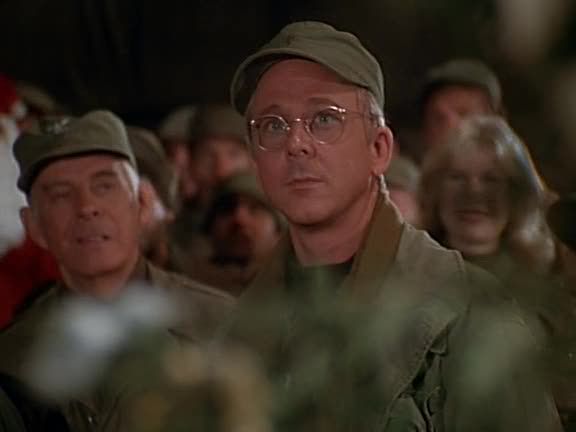 Hawkeye made the whole camp sing "Dona nobis pacem". Just for Mulcahy. And he said that nobody went to service because of sleeping long. Means he would go, too, if he wouldn't enjoy just laying in Mulcahy's cot for another few hours... XD
tired

M*A*S*H - 7x14 "Dear Sis"