I already talked about the fair in my last post a bit. Now I had the chance to take a few photographs...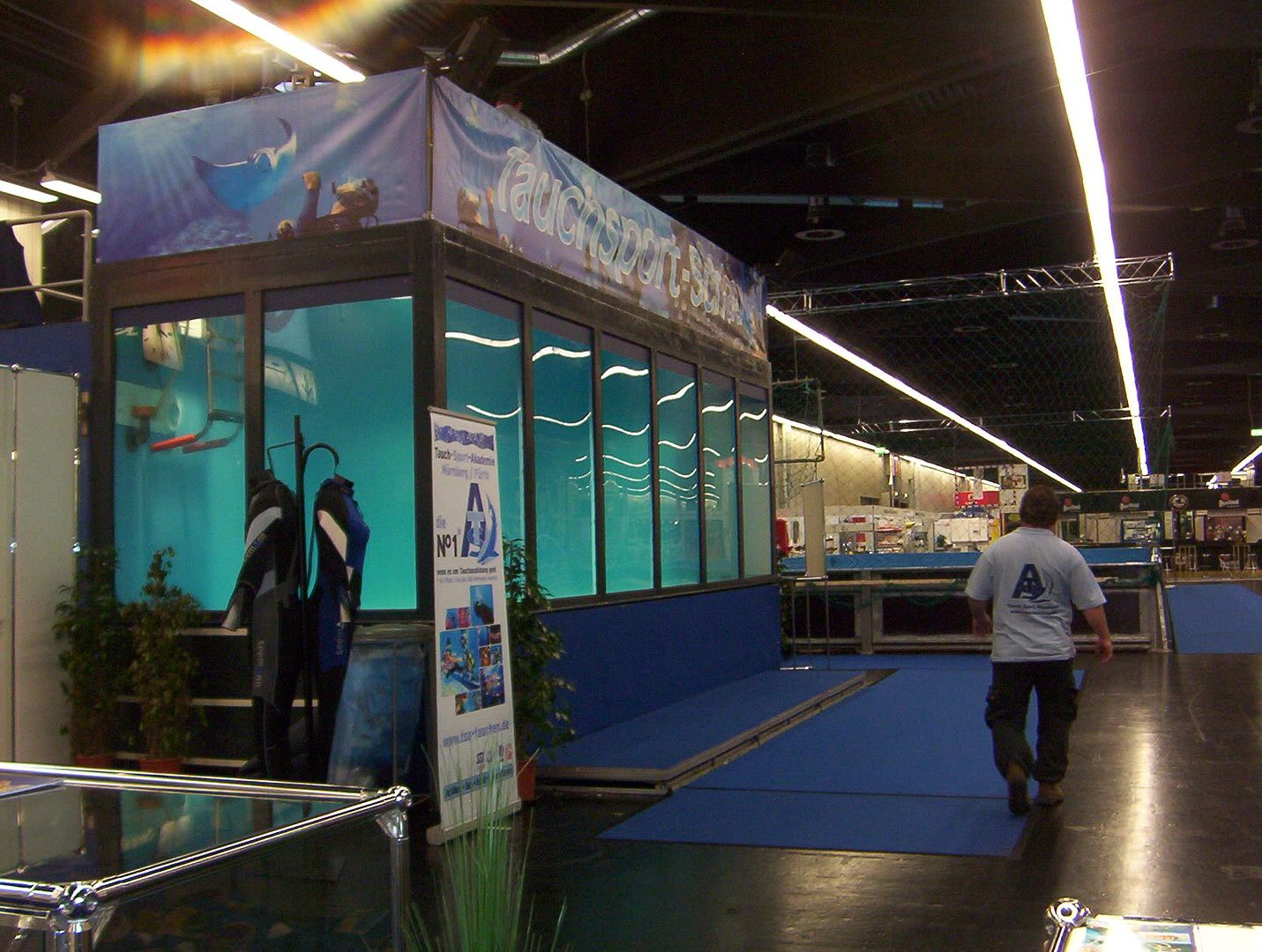 The Aquarium. No joke, it really is used for fish on other trade fairs. 40.000ltr.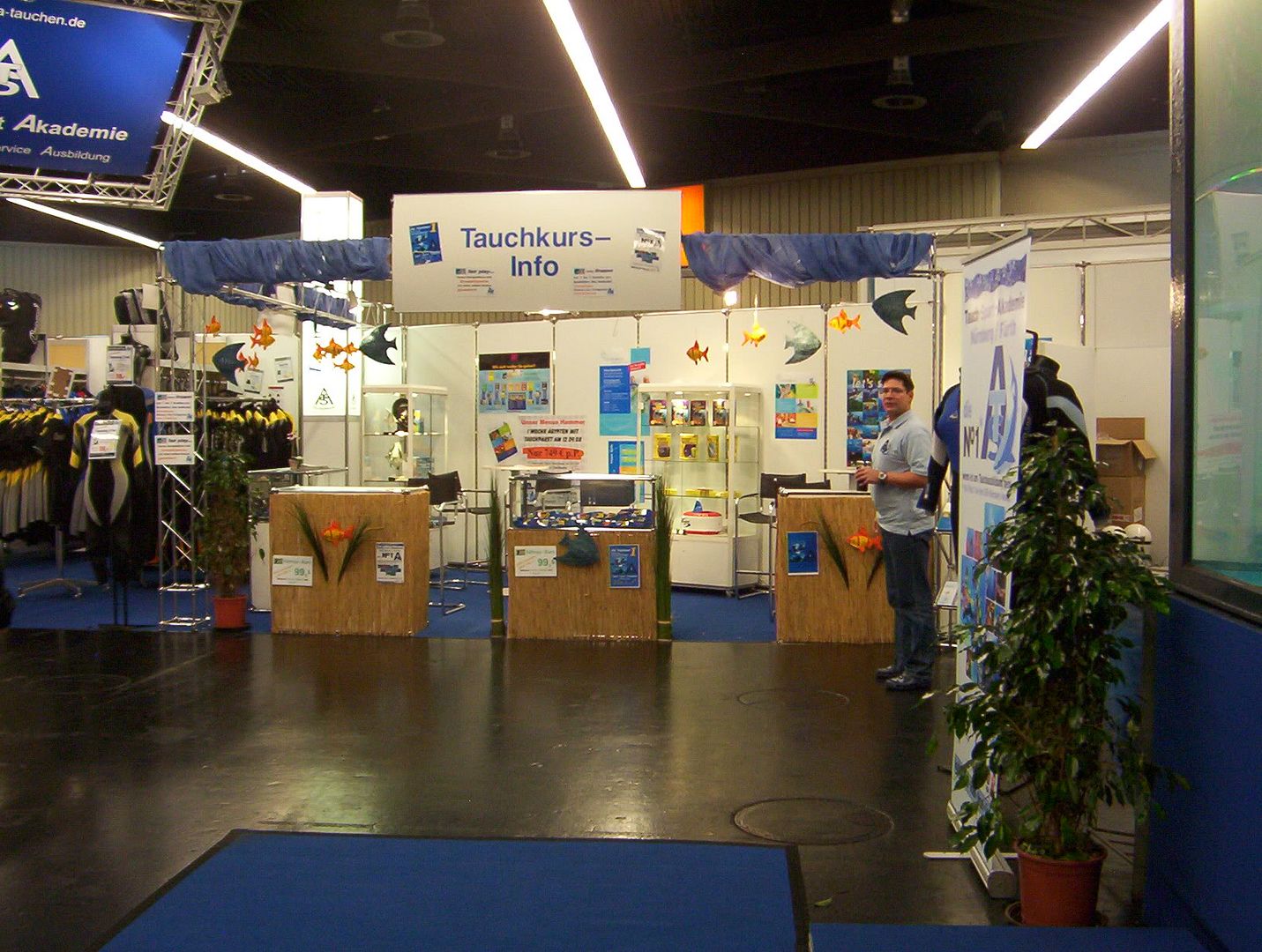 The booth. The information booth...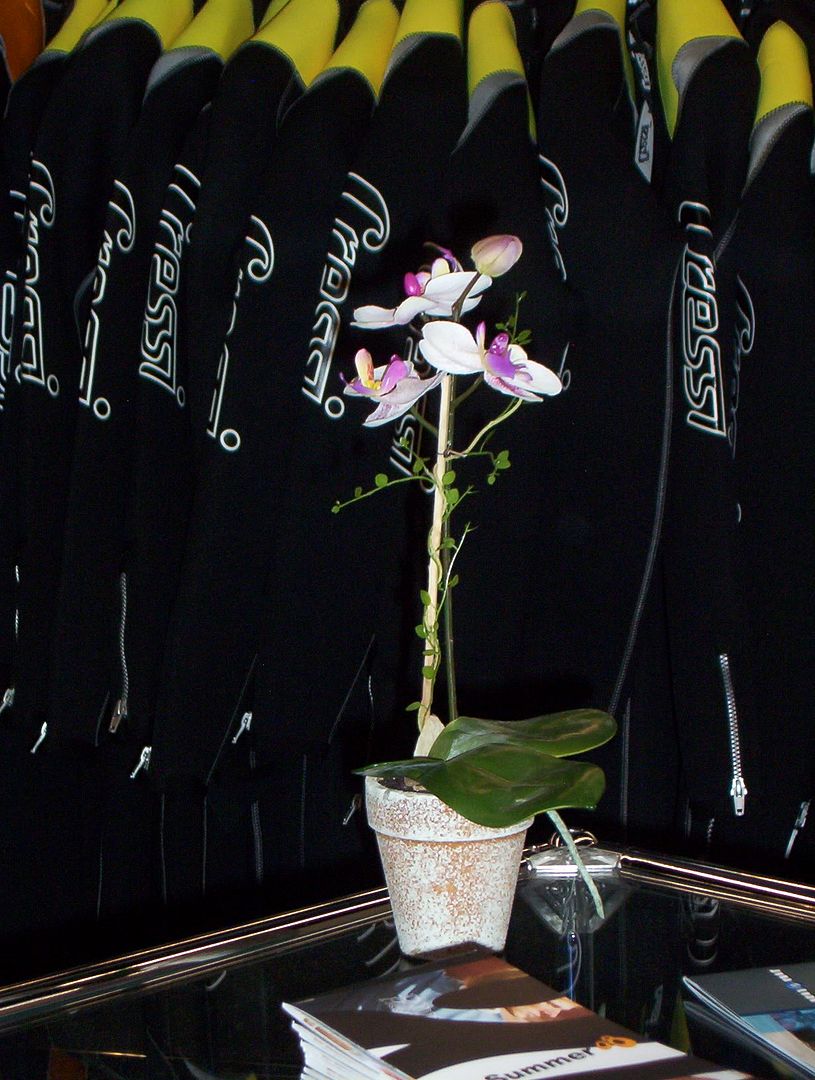 The infamous orchid... XD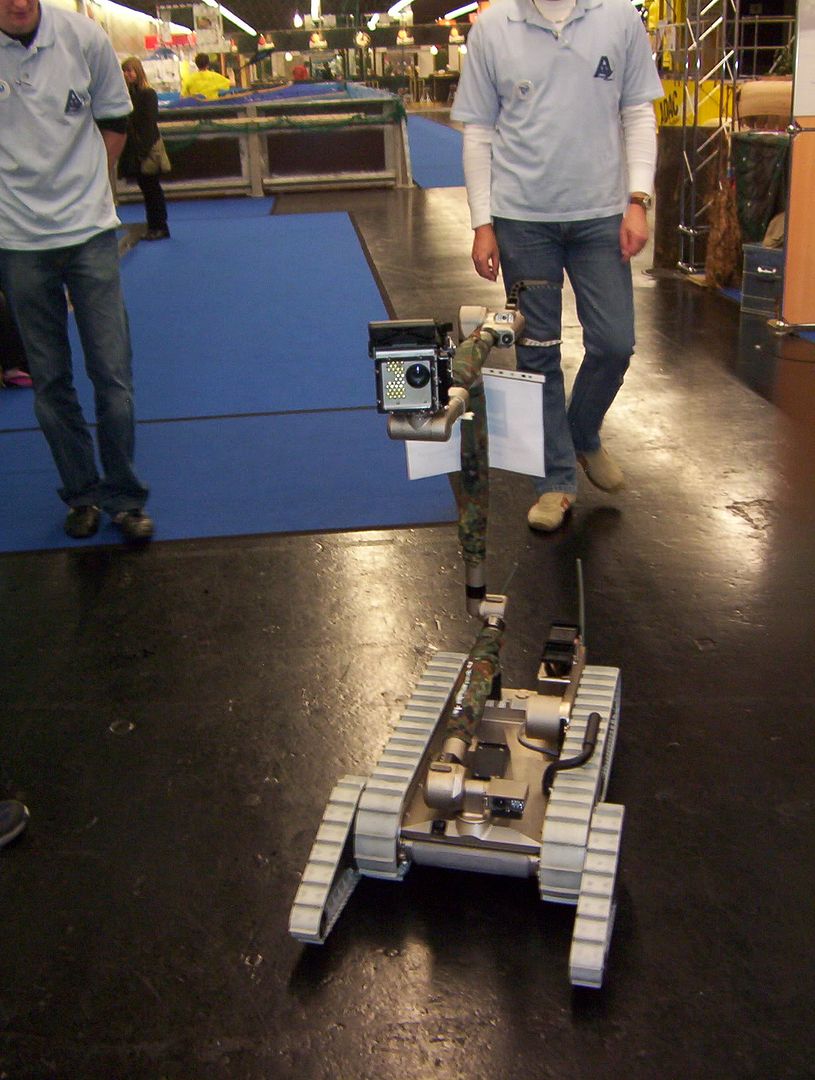 Paul, the robot.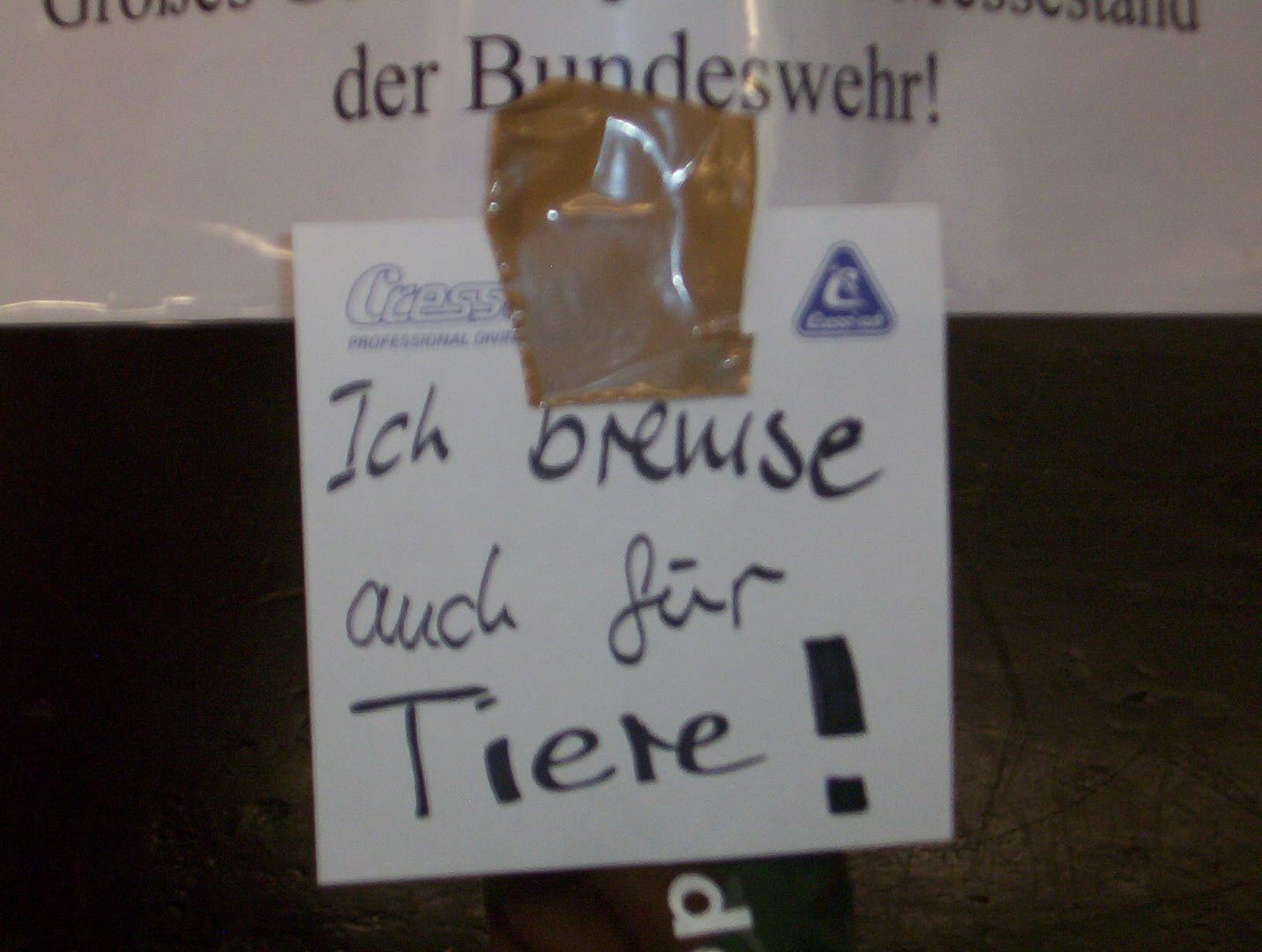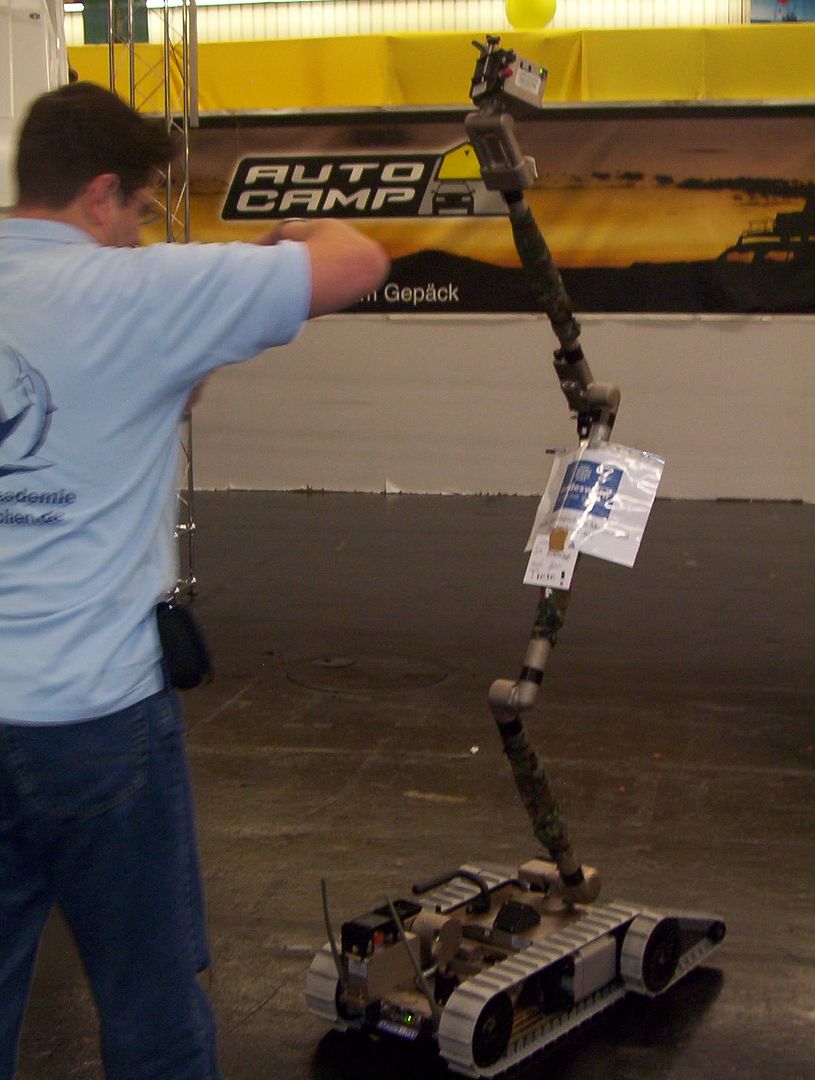 Today's statement for him: "I will brake for animals, as well!"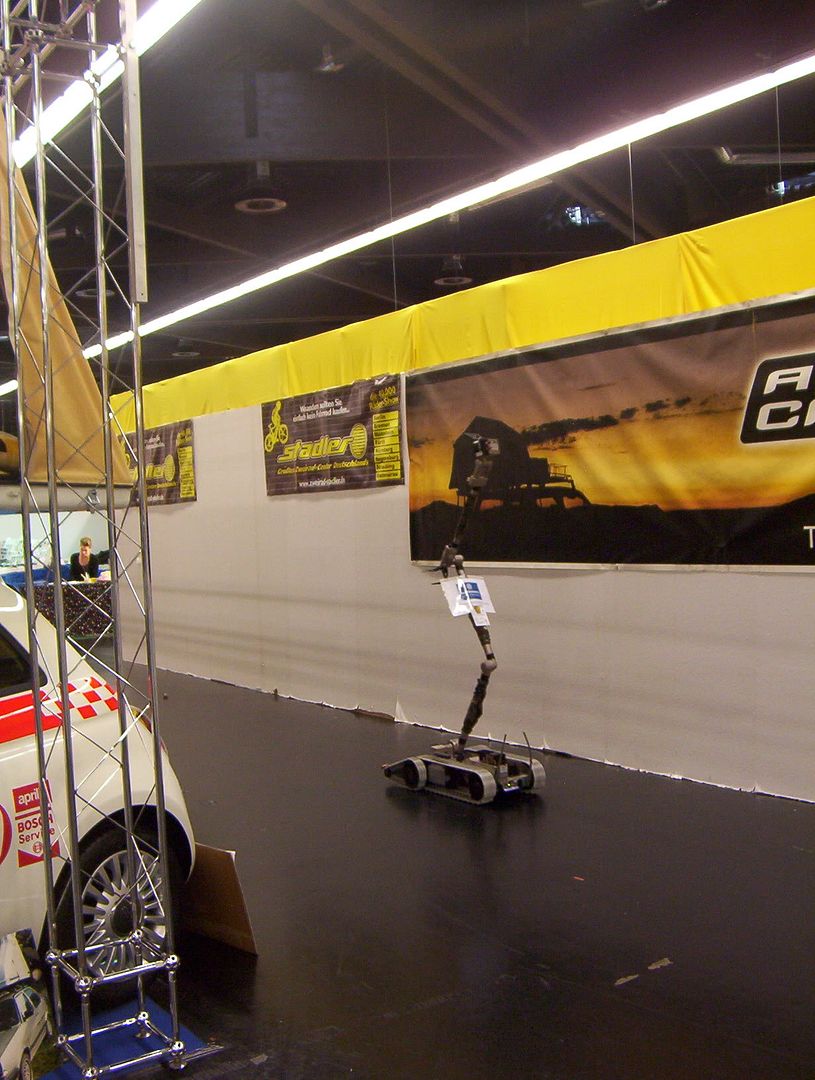 Ah, there he goes...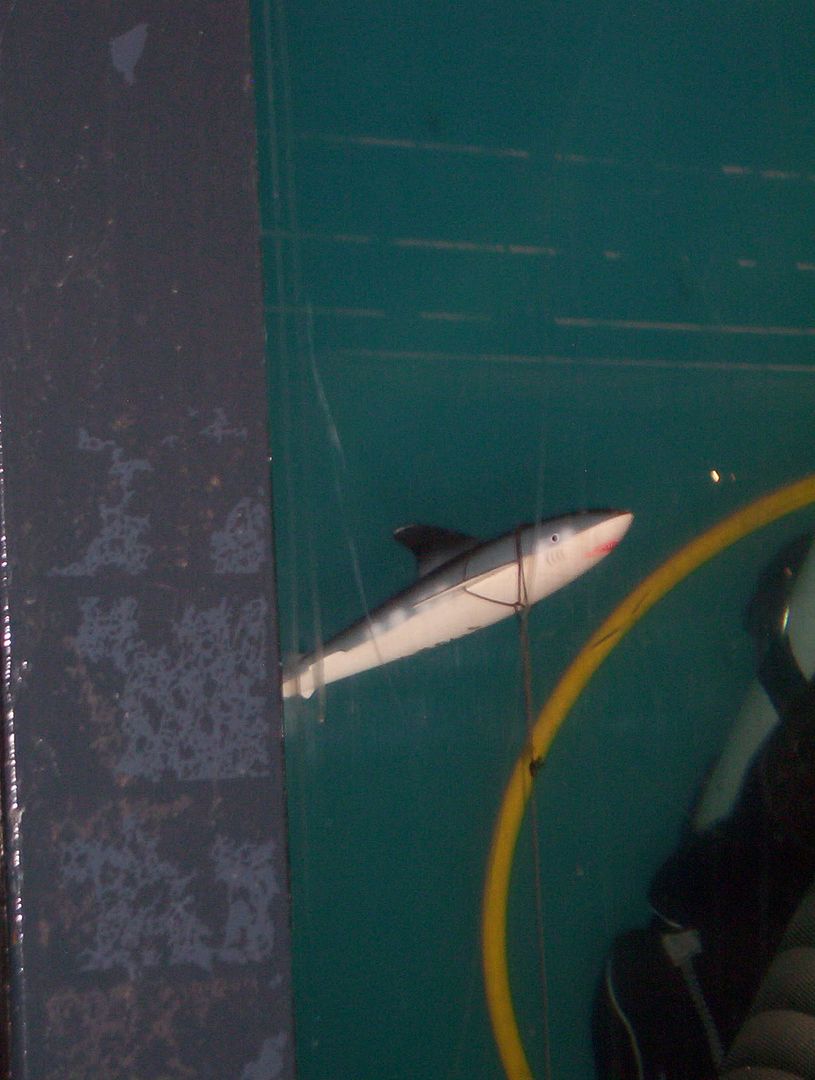 Dangerous animal...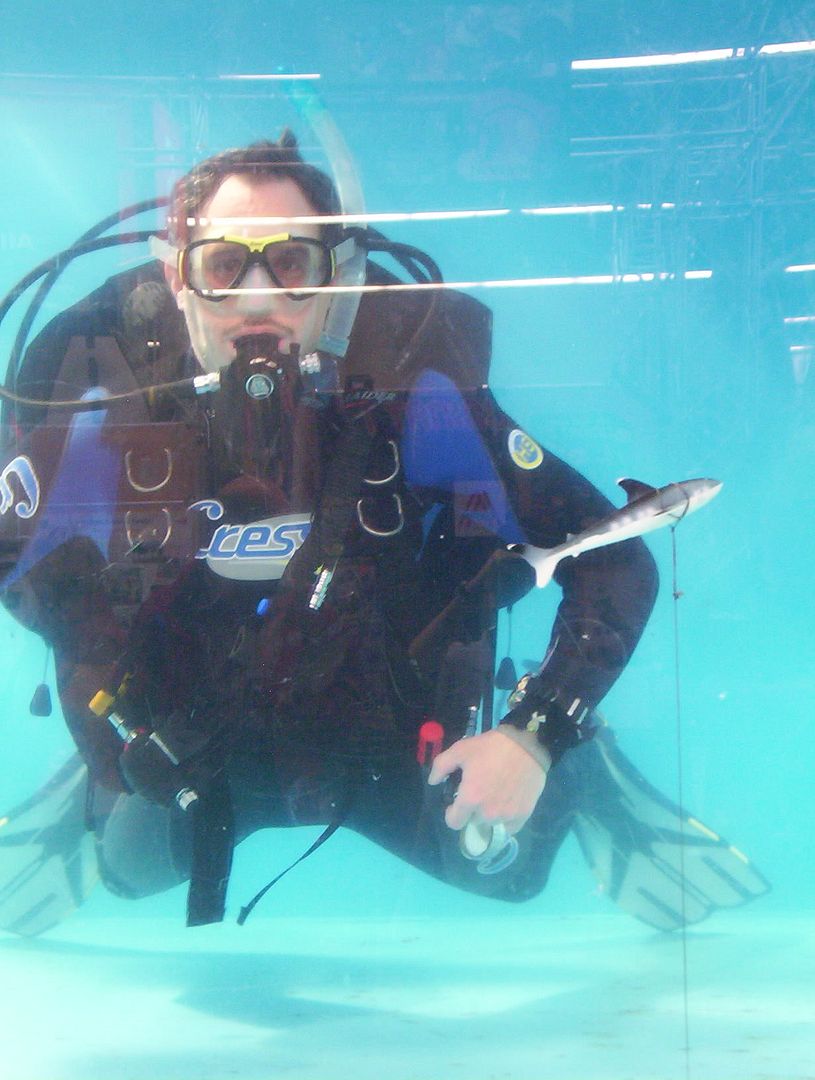 Shark Attack IV...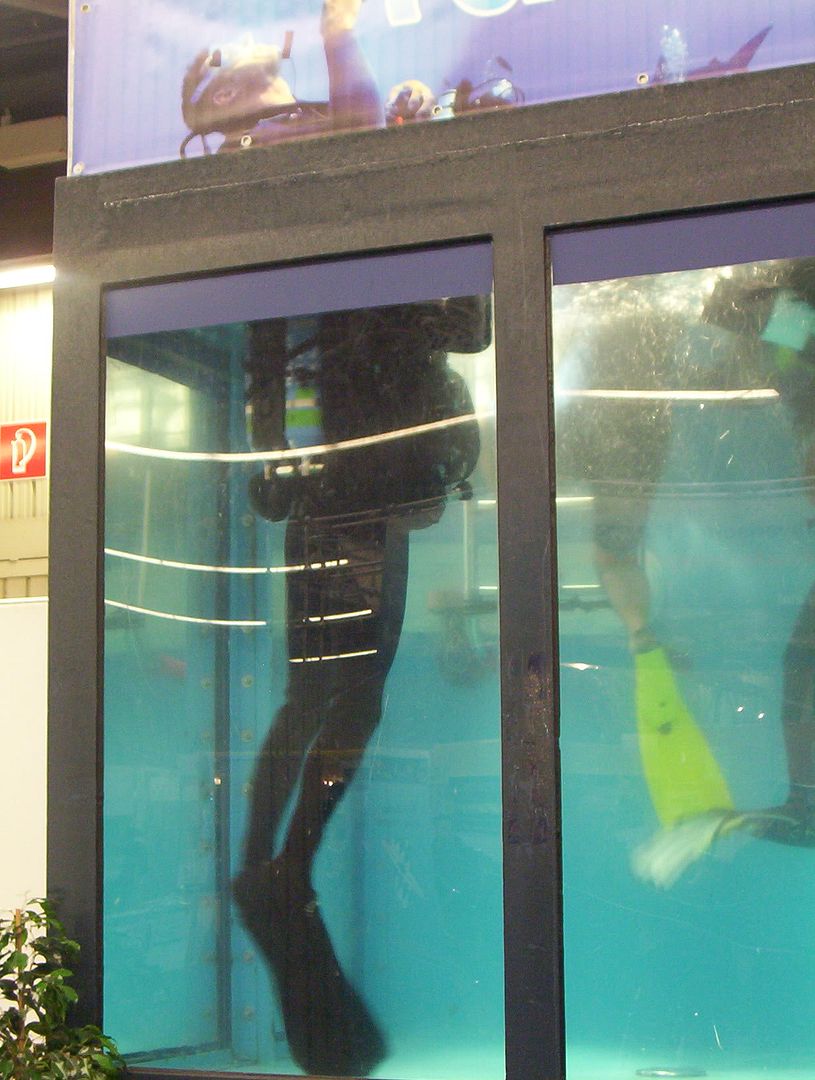 The military came...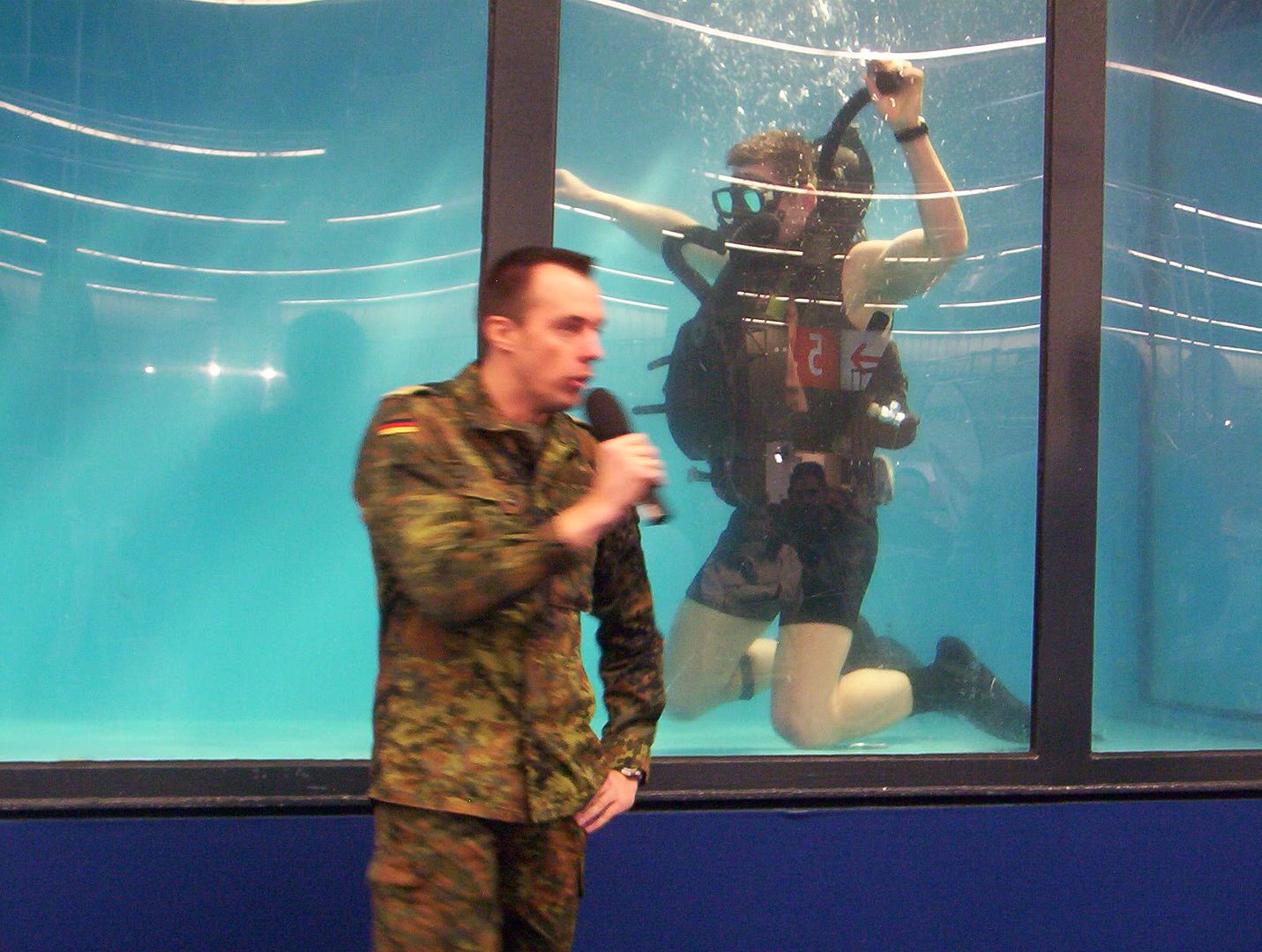 ... strong, young men...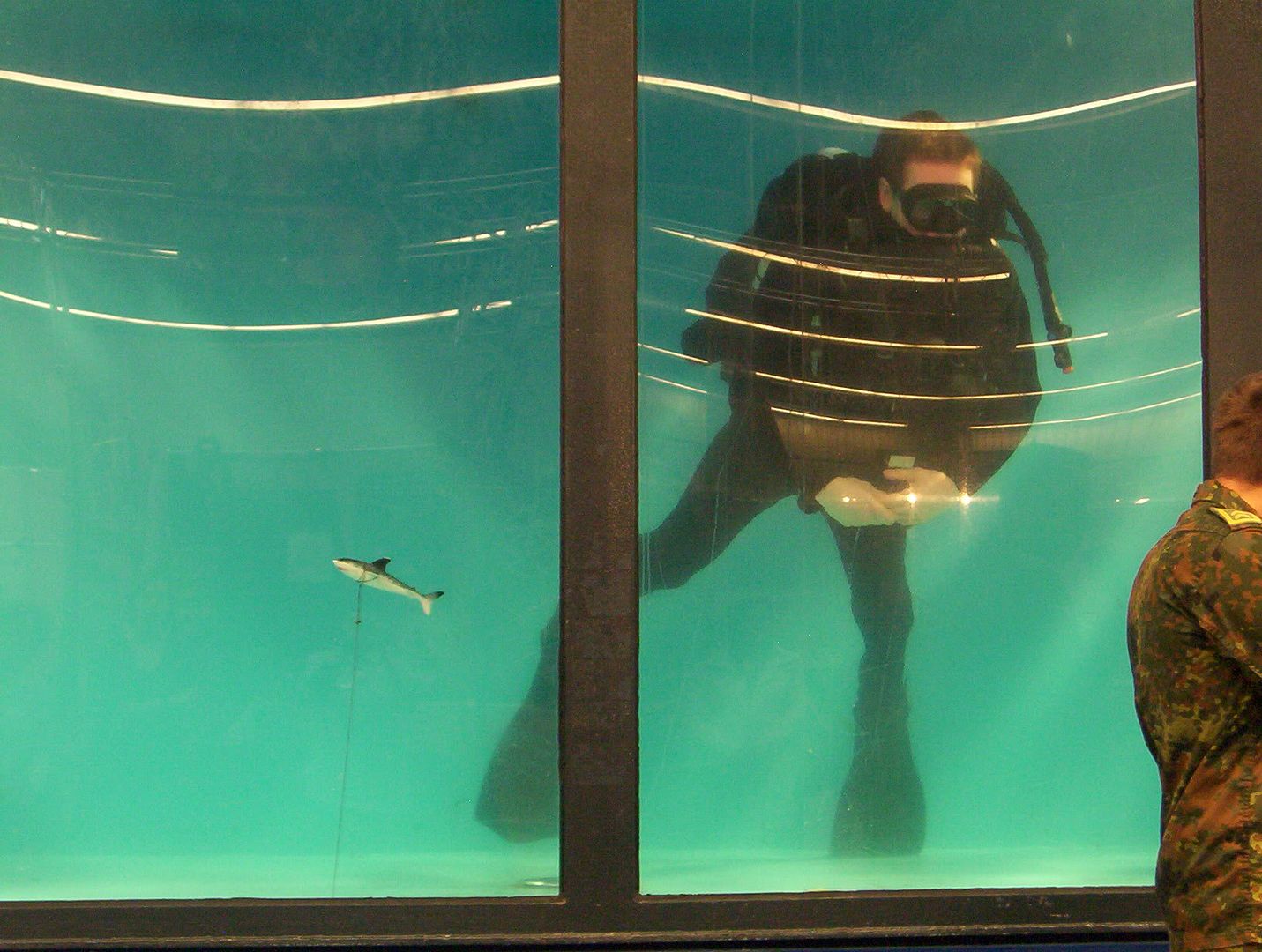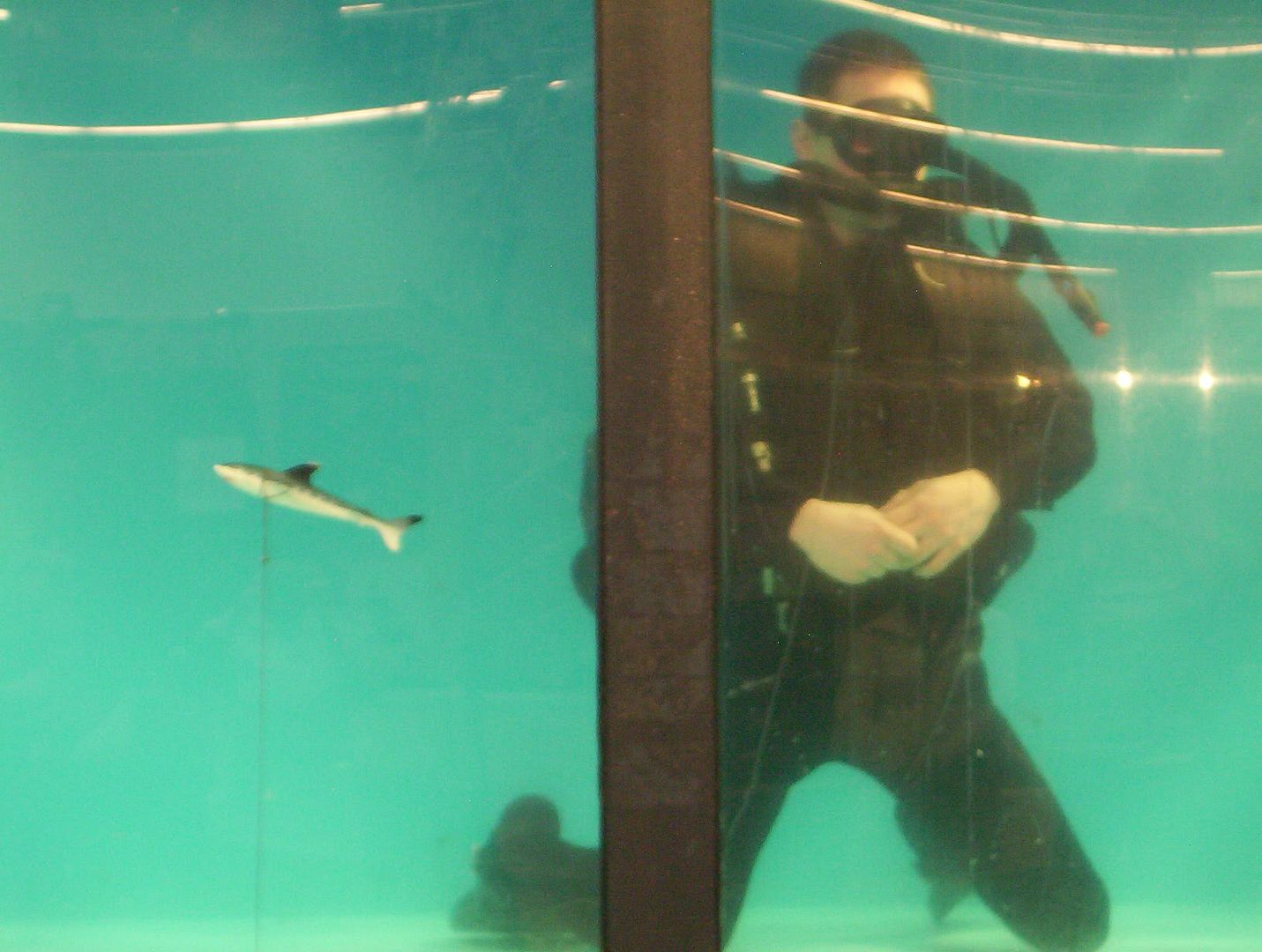 ... to save us from the menace of this huge shark!!!
I joined the guys for the demonstration of their training today, again. I'll have to ask people to send me pics of it.
But you know what Sascha (the one talking in the pics in front of the aquarium) said today?
"Basic position push-ups. Though it's International Women's Day today, I want to see twenty!"
He was so mean... XD
In the evening all the helpers from TSA were invited to a glass of Prosecco by the Bundeswehr. I was almost rolling on the floor laughing. Military? Prosecco? (TSA usually has a "deco [from decompression] beer" in the evening)
Later Oli and Christa (who are owning the shop and pic me up/bring me home each day I'm working on the fair) invited me for dinner in a mexican restaurant. We waited for an hour for our food!
I had only ordered cheese fries (which weren't that good, I can tell you) which are listed as starters, but I had to wait as well. Christa complained loudly ("Hungry!") so the boss heard and told them to hurry up. Somehow the waitress must have lost our food. We got it (and as I told you, I should have taken the chicken wings because the fries were wedges and the cheese was redundant...) after 80 minutes or something... meh!
Tomorrow's the last day...
| | |
| --- | --- |
| | exhausted |