Since we're going hiking tomorrow and the weather forecast says up to 25°C I needed shorts.
I ended up buying: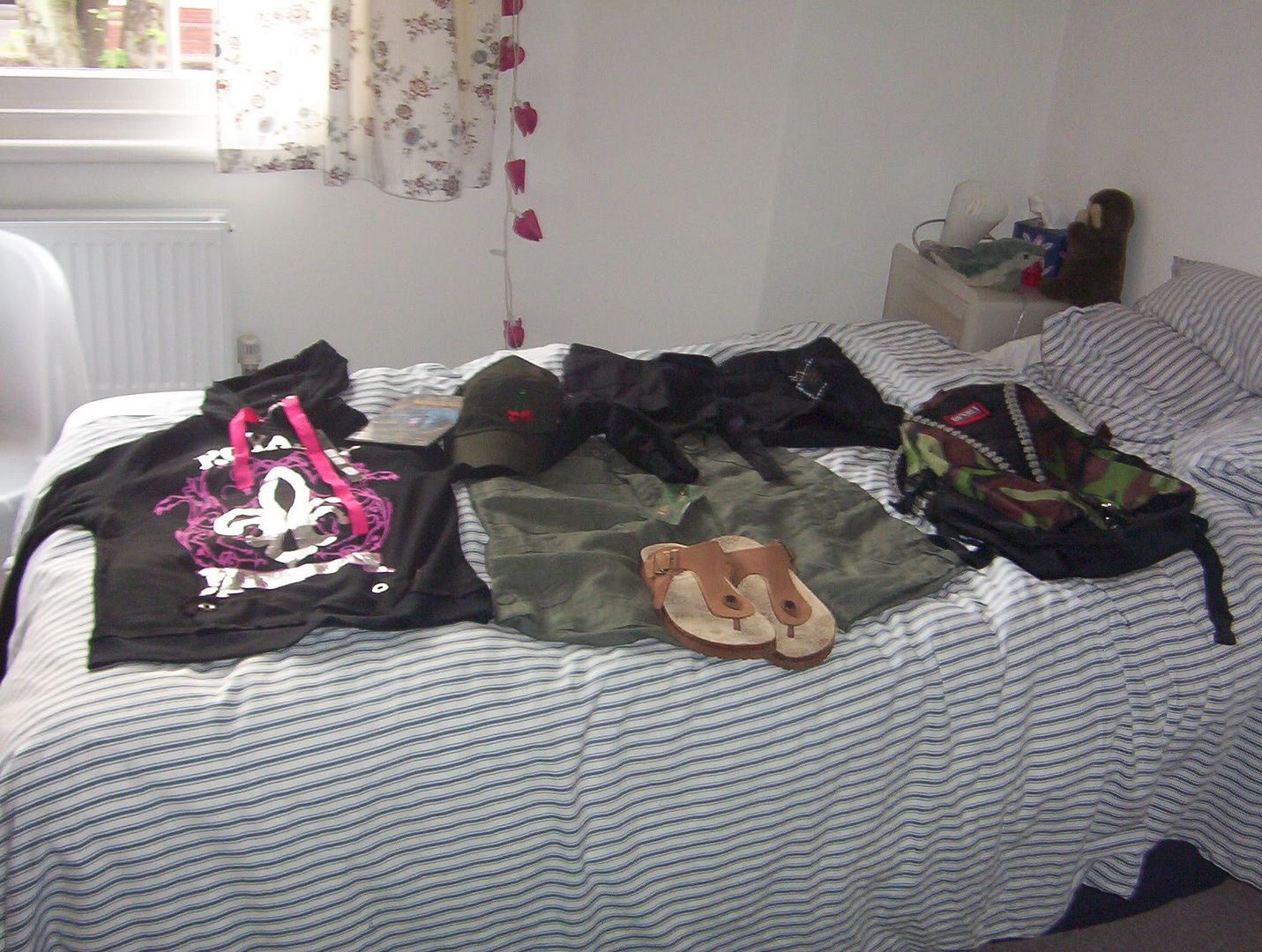 A hoodie from Profile Pink (was £30, now £15) and a World of Warcraft 60 Day Pre-Paid Game-Card. Funny thing was, that the salesguy asked me what I played, Horde or Alliance, and told me he was playing an Orc warrior. Just geeks working in Game Shops... it's almost like in webcomics.
A nice Army style punk cap with skull cherries. £4 at Blue Banana. Somebody should have showed me that shop way sooner!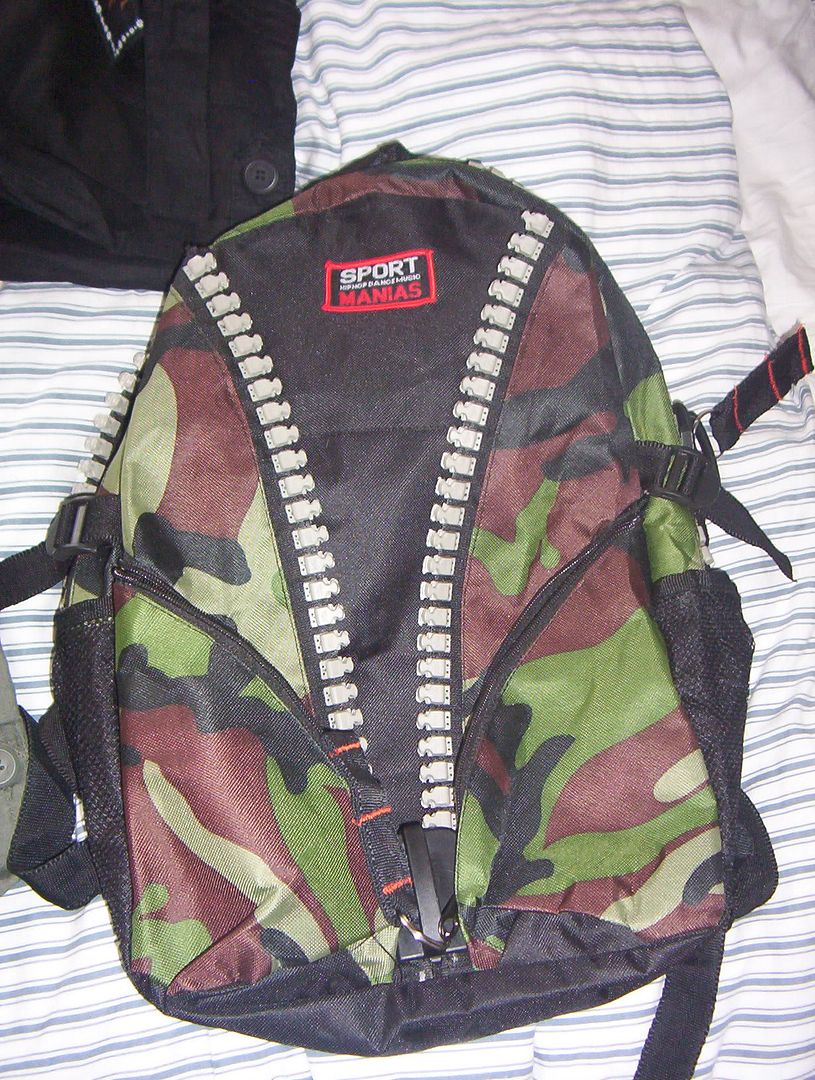 A backpack, also from Blue Banana, for £3... Need I say more? I might wanna put a German flag where the label-thing is...
Black shorts from Peacocks, at £7. I tried some on in Next, black with pink, but they were £18 and not quite my style.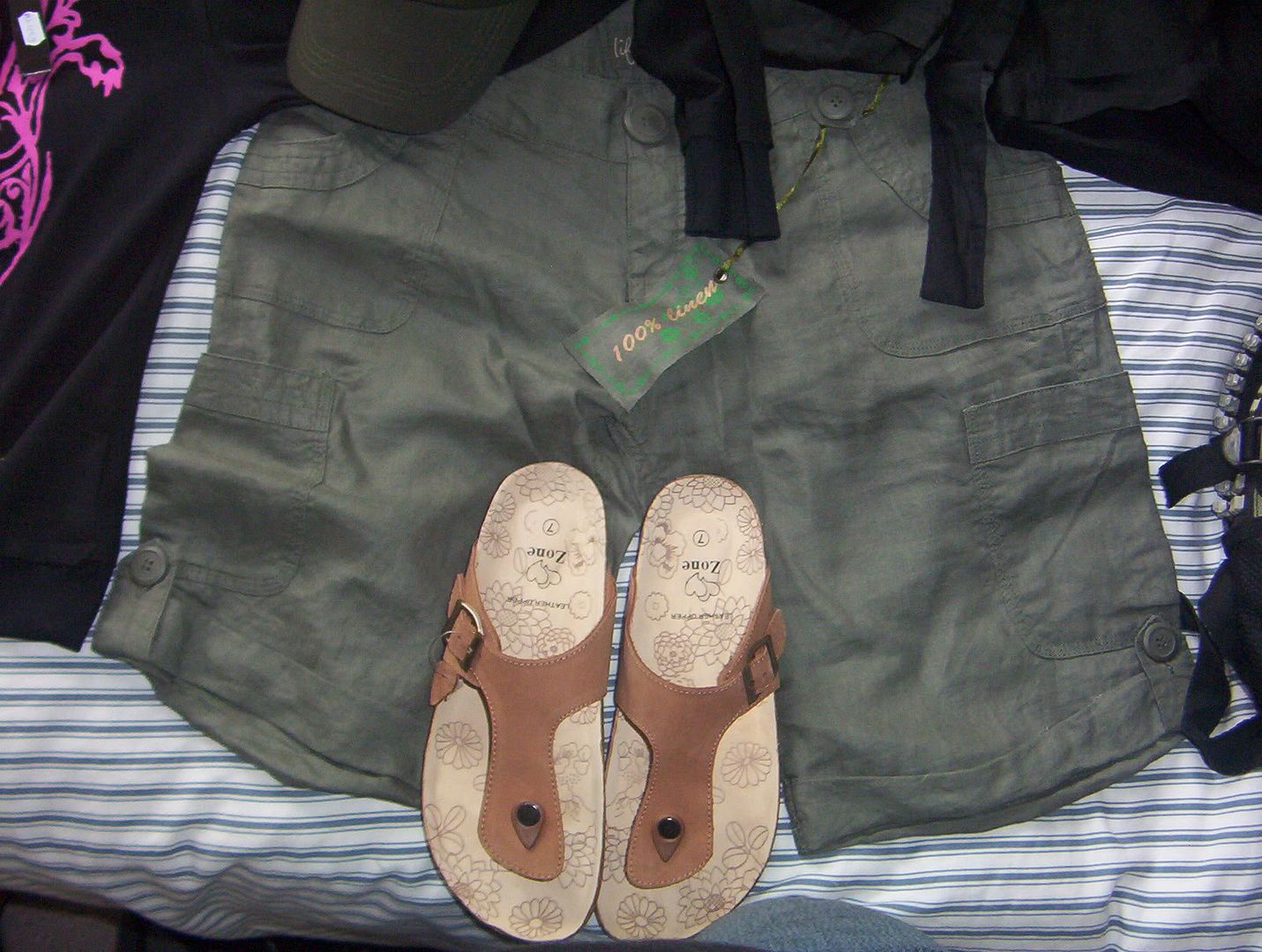 Khaki shorts, also from Peacocks and at £8... I just couldn't resist. The flipflops I needed, because the slippers I brought from home, the ones who were my mum's are sorta broken. *cries*
good

World of Warcraft - lvl 13 bloodknight in Tirisfal