...now I also need it!
We both seem to have had some shitty days (or a shitty week, depends on) and I was so frustrated I started to draw...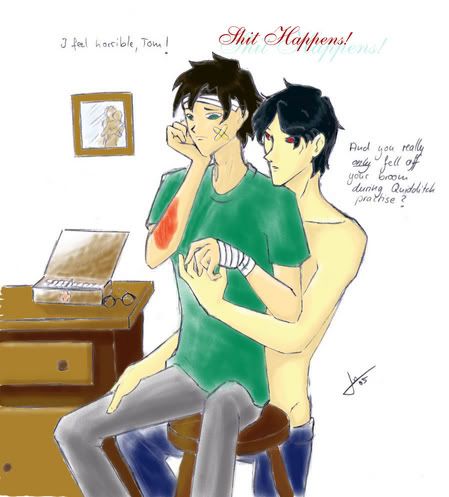 Harry really only fell of the broom during Quidditch practise.
'm gonna send you the lineart and the bigger version, alright?
Too exhausted for writing anything further... *sniff* Life's unfair! *sob* *cry* *hidesunderbedcoversandhugspillowtightly*
~scap3goat
tired 'n weary 'n headache

Placebo - The Crawl