I really have bedhair! Well, I mean cute bedhair! And if I don't like it anymore I just run my hands through it and it's quite different. Two hands ran through my hair, shake my head and that's it!
<squee>
I love my new hair.
It's easy, it's fluffy, it's perfect!
Oh and I tried the radio alarm clock function of my "sleep music" widget this morning. It works just fine!
And last night I made one/two Mulcahy (Mulcahy/Hawkeye) wallpapers. The lyrics are from t.A.T.u.'s "Loves me not" - I twisted the meaning but so what?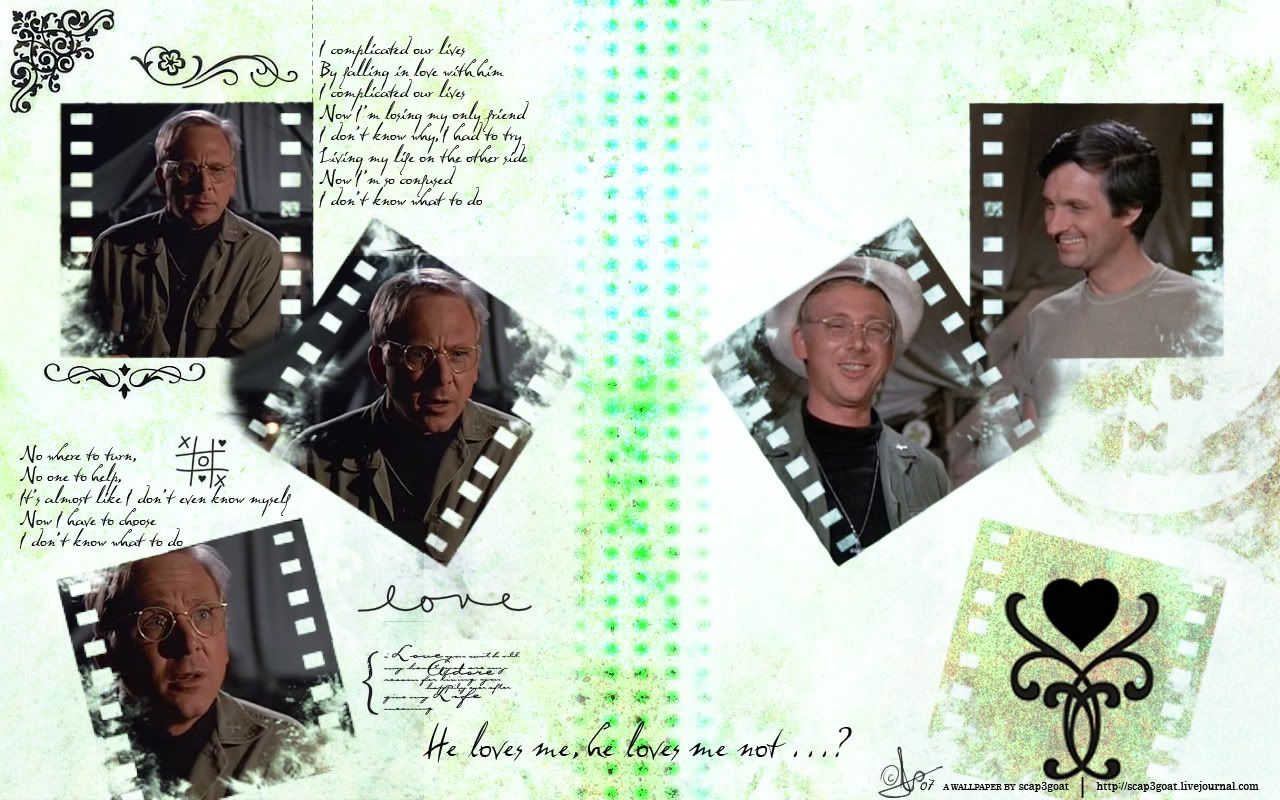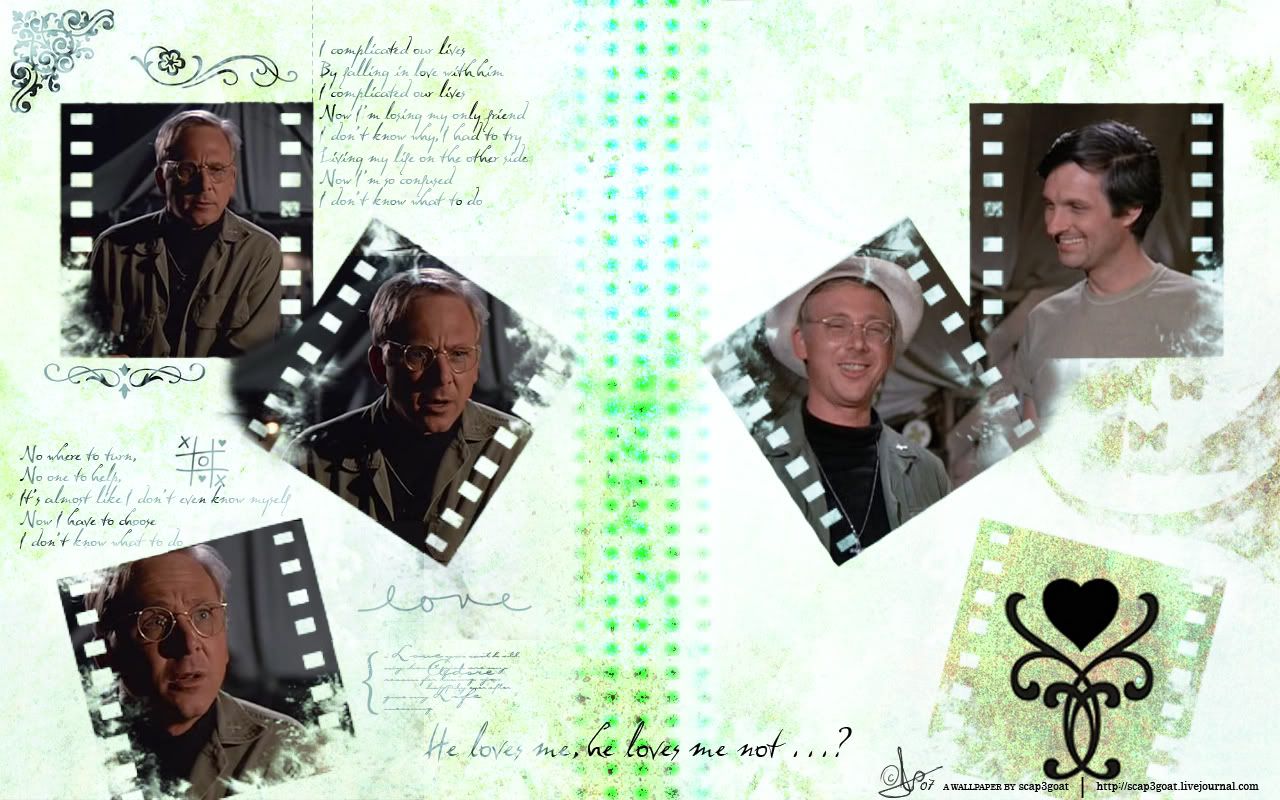 The difference is subtle but vital - if you are into interpreting fanworks...
lalalala

t.A.T.u. - Cosmos [Outer Space]